Early Arcadia Area Schools
Next | Previous | Return to Start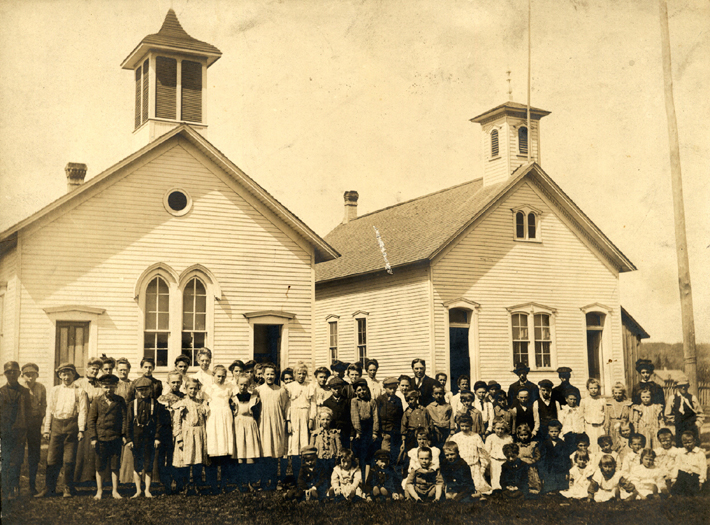 The earliest schools in the area were log structures. One log school was built on the Hotchkiss farm probably in the late 1860s. Another, the Wass log school, was built in 1870 at Malcolm.

By 1883 the Arcadia School District consisted of four schools teaching 172 students: the Gable School, the Swamp School, the Arcadia Village School, and the Burnham School.

Several years following the construction of the church in 1888, the congregation began to make plans for the construction of a parochial school. A small school was built north of the Church, and on October 10, 1892 the pastor began teaching in the new school.

In 1910, the Twin Schools were replaced by the Arcadia High School. In 1913, the first class of seniors arrived, and in the spring of 1914 the first high school class graduated.

This is a map from the 1940s showing the locations of schools in the area at the time and the probable location of an earlier school known locally as the Manke school.

This is the story of local schools by date.


The Pierport School


Arcadia's Twin Schools were located in town at the northeast corner of Lake Street and 4th Street. In 1910 they were moved to build the Arcadia High School on that site.
Next | Previous | Return to Start